A new family member
2008-08-01 09:14
(Last modified: 2008-08-01 09:14:00)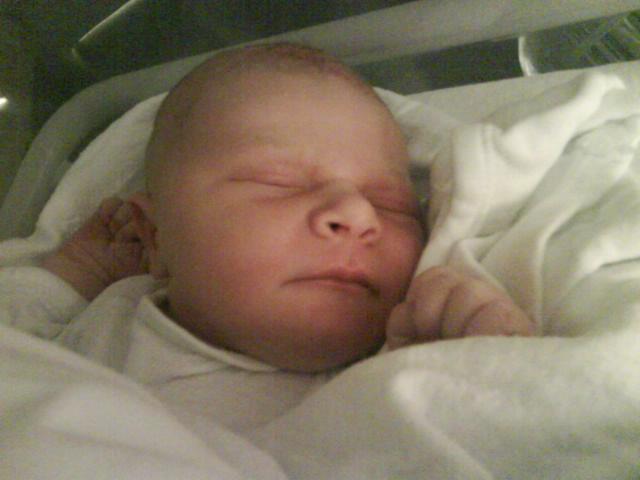 Yesterday my cousin gave birth to a healthy little boy named Ole-Jakob. He weighs 3850 grams and he's 51 centimeters long. He was delivered through a C-section at 20:54, and everything is just as is should be. My cousin is okay, and the father has pulled through without any ill effects.
My cousin doesn't have any brothers or sisters, so she promised that all her cousins would become uncles and aunts. So I'm now officially an uncle.
My big congratulations to the happy couple, and a happy literal birthday to little Ole Jakob.