Art history lesson
2012-02-26 19:23
(Last modified: 2012-02-26 19:23:00)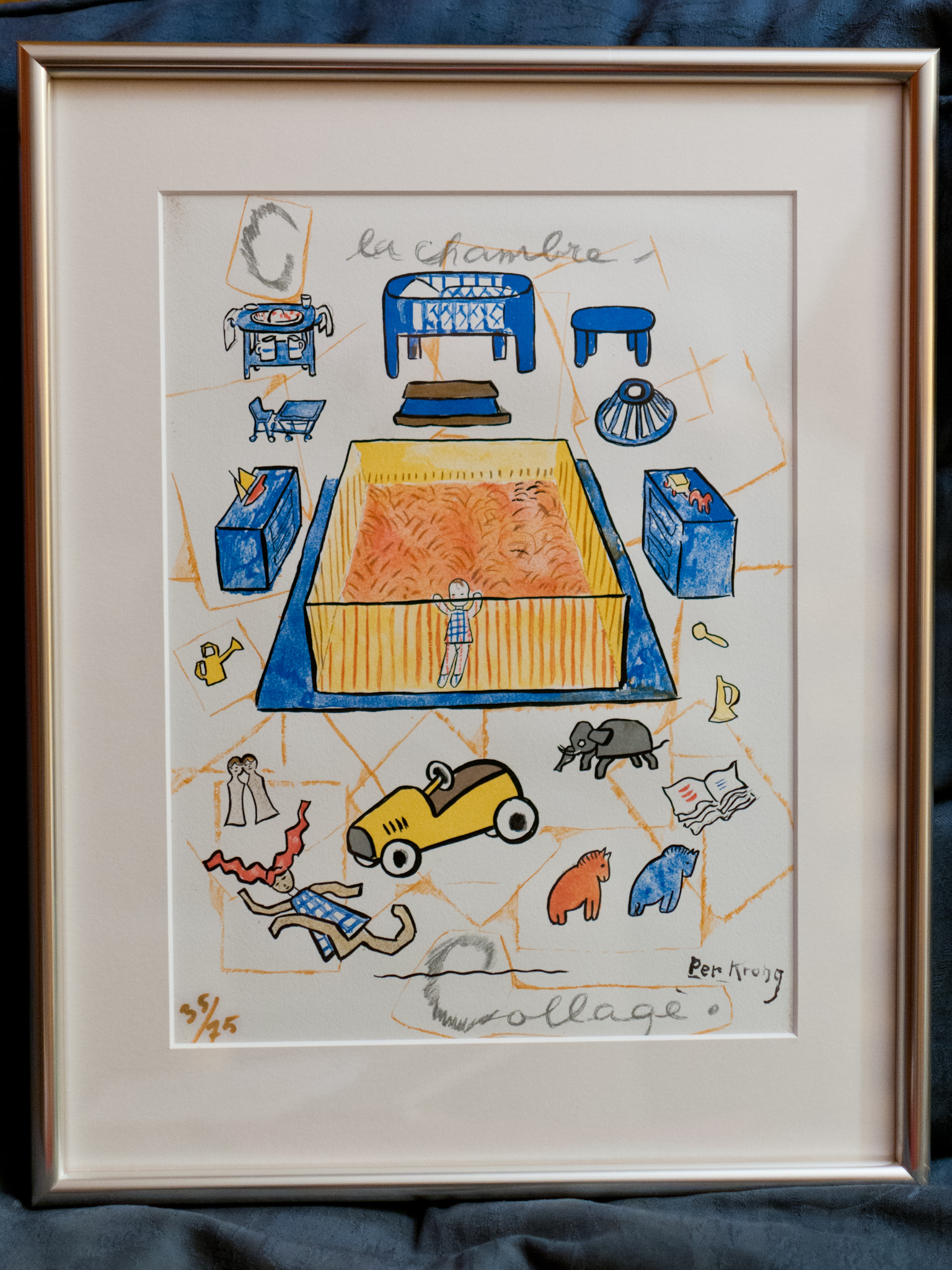 Today my nephew got baptized. Let's not dwell on that and look at what I got him instead.
A few days ago I actually went into an art gallery and bought a piece of art. There's certainly a first time for everything! I hope the little guy will appreciate a genuine piece of art as he grows older.
What I got him was this lithograph from artist Per Krohg, son of the renowned Christian Krohg. Per originally made a series of pictures for his son Guy when he was a child. Each picture represented a letter in the alphabet. The family of artists were typical of their time and lived in France, so each picture also represented something in French.
Unfortunately the gallery didn't have the letter L, so I got the letter C (for "Collage" or "la chambre") instead because I liked the motif and it had a fitting look for a baby room. The picture is also numbered, so there are apparently 75 copies and this is number 35.
I'm interested in more information about this series, so if anybody out there can help do write me an email or a comment on this post.